We are looking for pet homes for our beloved Maiden. Please submit an adoption application if you are SERIOUSLY interested in adding Maiden to your home.
Email us about co-ownership details!
CKC PROF. MAGIC MIRROR'S FAIREST MAIDEN- CLASSIC MAHOGANY FAWN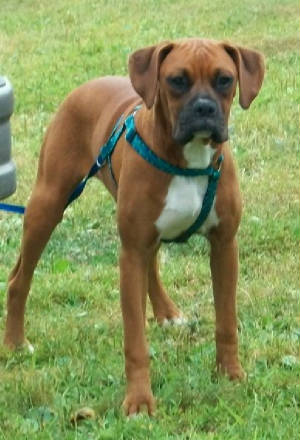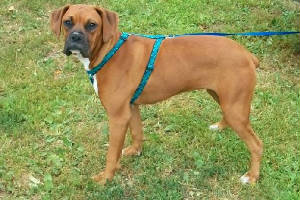 Maiden is a little sweetheart. We get her confused with Maggie at a glance! Full sister to our Veda, she has a completely different look. We decided to hold back Maiden due to her precious personality, great conformation, head, and rich red coloration. Her father was among the reddest Boxers I've seen, and Maiden carries that deep color so nicely! Maiden is a docile, loving, aloof girl. In addition to her cuteness, we love her demeanor that she inherited from her dam, May Day's Miss Maggie May. Maiden is mellow, laid back and sweet. Maiden will need updated vaccinates and vet visit. She is $500 on spay contract. Please email us if you think you can provide Maiden with a loving, permanent home.