Enjoy browsing through our Testimonials/Past Puppies! Thank you to all the wonderful homes that decided to add a Professional Boxer to their lives!
Comments From Past Adopters

Hi Betty, Larry is soooooooooooo great!!!! Layla was a bit jealous at first, but now she really seems to be falling in love with him. He's so cute. He is falling right in with his new routine and definitely knows i'm his mommy now. He follows me everywhere and cries if he cant get to me!!! Layla keeps taking all the toys, and then makes him chase her. He is trying to do everything that she does and plays with. He is just really so sweet, thank you for raising such a good pup. He already doesn't poo in the house and cries to let you know he's gotta go, he has his moments with peeing, but that's very normal and he is still so little. I gave him his first bath.... he was not too thrilled but still gave me kisses after. He already comes when he's called. From Rochelle
Here's Larry- All grown up. Born 7/08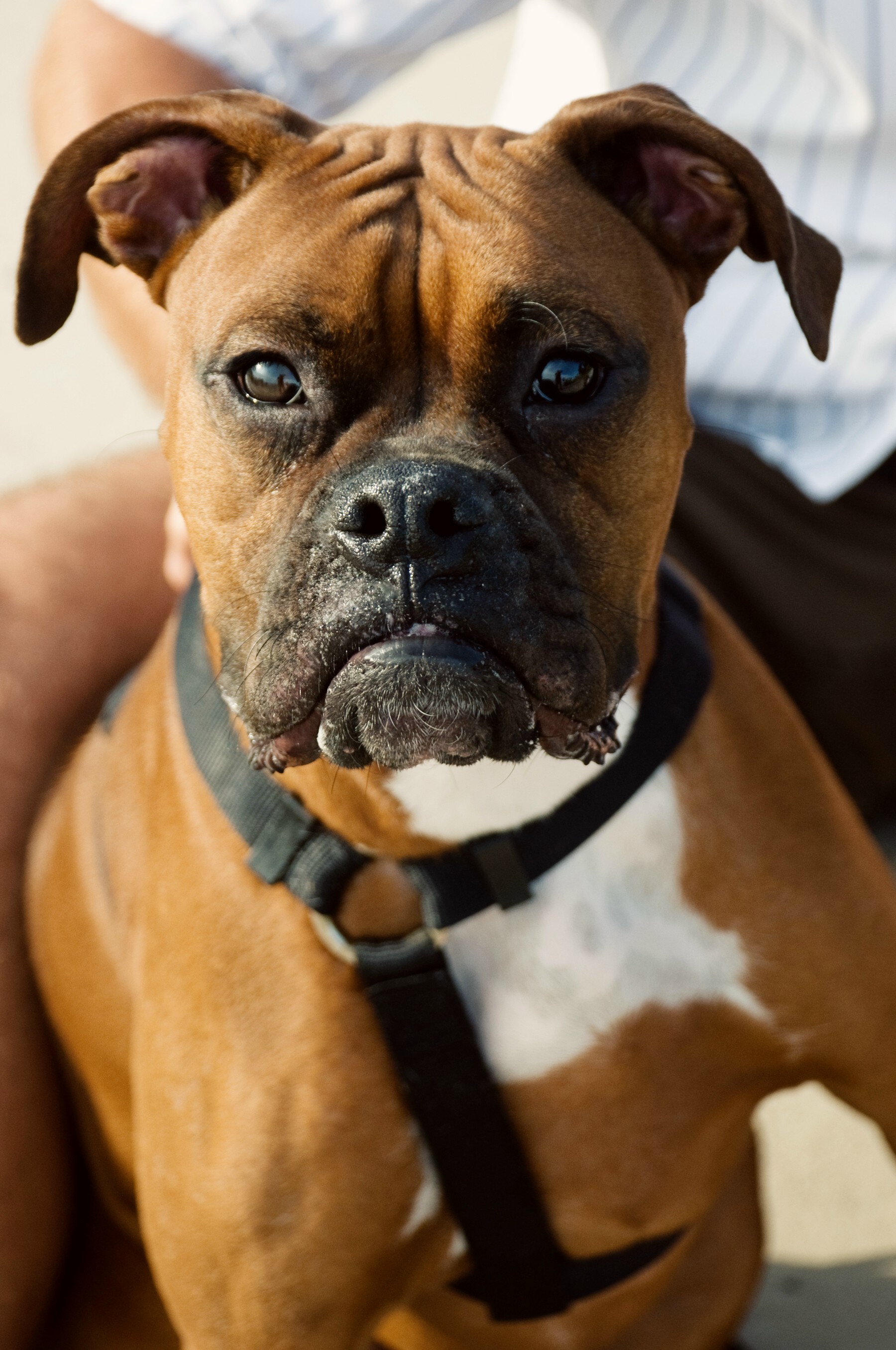 Classic male from Dozer x Maggie.Thanks, Rochelle, for keeping us updated. It's GREATLY appreciated!
___________________________________________________________________

Betty, good to hear from you. Sarge is doing well. He is very hyper but oh so cute. He loves playing with our Bichon, Boyd, and Boyd is starting to really enjoy him as well. He loves to cuddle and give kisses and he is starting to learn that he needs to go potty outside. He is still having accidents in the house but I think he is finally getting the hang of it.

Keep in touch and I will give Sarge many kisses from you. Every time I pick him up I smother him in kisses. I can't resist that face

J

Michelle
Sargent, all grown up! Born 7/08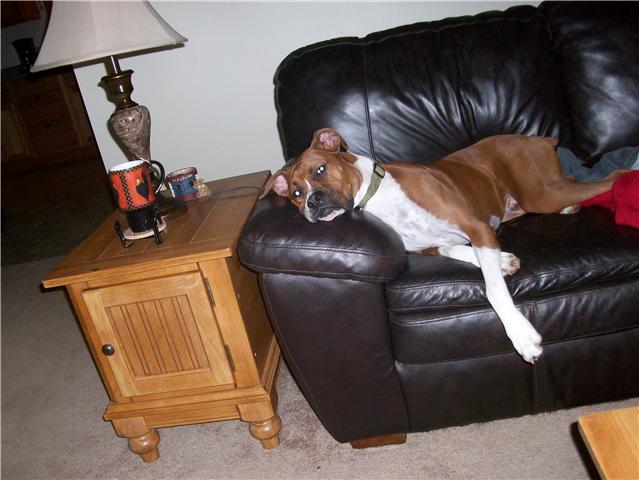 Out of Dozer x Maggie. Thanks Labbes, we love hearing updates on Sarge.
_____________________________________________________________________

I thought I would write you a quick e-mail to let you know how great "grumpy" aka "LeX" is doing he is such a joy to have around and he gets along great with everyone he meets. We are so blessed to have such a great addition to our family. He is almost 20lbs now he's growing in leaps and bounds. I just want to thank you. I hope all is well with you.
Sincerely,
Brittany
Lexton (nursery name was Grumpy)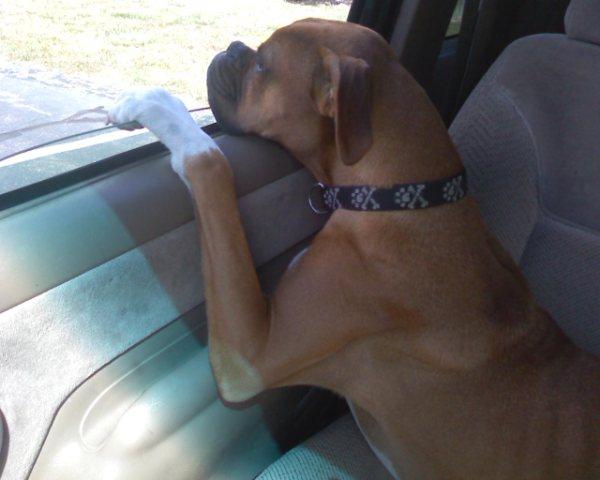 ______________________________________________________________________

I am now the proud owner of TUT , it was love at first sight. He is the best! I am in the process of building Tut a large fenced in area for exercise purposes etc. But Tut is an indoor man, he spent his 1st.night in bed w/me & my son! Now I know that is where he will spend his nights, at the end of my bed! Tut is having a blast,& is adjusting Great! He is truly loved! I just wanted to say you are a great dog breeder, we are so happy w/him Thanx, Mitch
JD and Cuba- Best of Friends!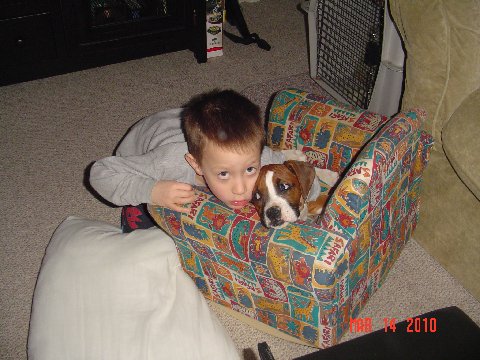 From Diane: Hi Betty. I think the pic says it all! :))))))
Brianna + Yorri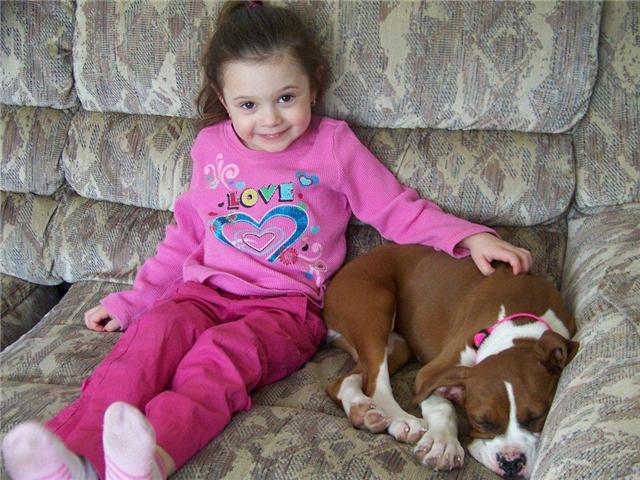 Briana and Yorri are getting along great! Yorri likes the big back yard. -Scott
Dyson (Formerly Hogan) Classic Fawn from Maggie'09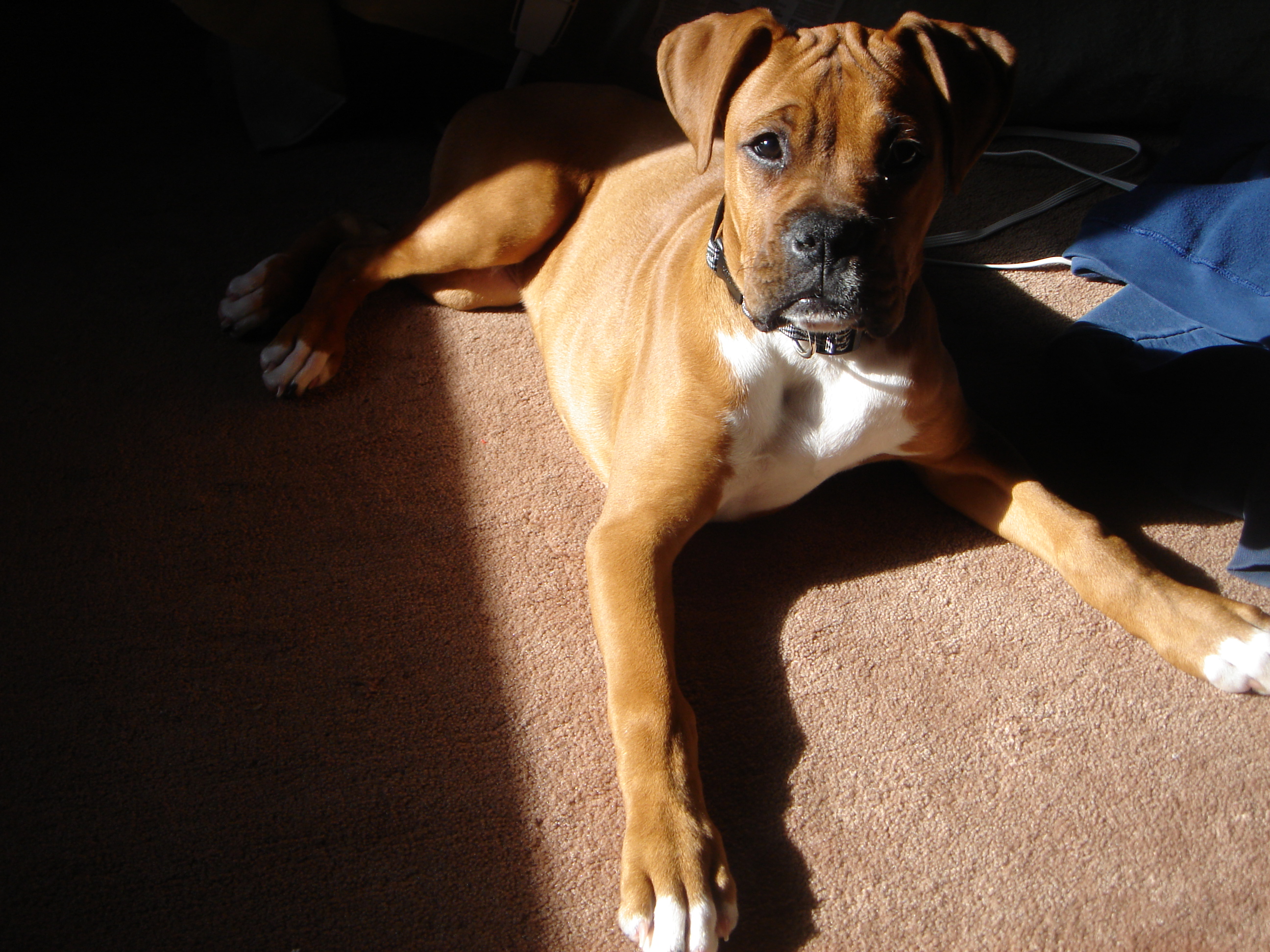 "Dyson is doing pretty good and learning new things every day. We love him very much". -Jo/Bob